Yoga Samaadhi is in collaboration with Mae Paew (our Farm Mother) to preserve and support Mother Nature by doing our best to live and spread the ways of a conscious and sustainable life. Mae Paew is a local Thai organic farm owner who believes in sustainability and sufficient economy as promoted by our late King Rama the 9th. The word "Mae" in Thai language means "Mother" and "Paew" is her short name that she is commonly known by. Although not family by blood, our Farm Mother and Hope (our Founder) has a strong mother and daughter bond and lives with the same love and appreciation for nature. Mae Paew now has embraced Yoga Samaadhi and all its team members as part of her family and has supported us in all our efforts and activities.


Over 10 years ago, our Farm Mother purchased and settled on her small piece of 5 rais land. It was a land with sands, rocks and some little poor soil. Within less than 2 years of constant care and nurture to the land, the land is slowly becomes rich with fertile soil. Now called "Sailom Natural Farm, all plants, herbs and fruits grown on Mae Paew's farm are free of chemicals and is an abundant source of food for our Farm Mother and her husband. The farm is maintained as what is called as a "Food Forest" by allowing many plants to grow naturally without excessive interference and control. Seasonal vegetables and fruits are planting in a small plots within the Food Forest for convenience during harvest season. Mae Paew also takes part in the Village Organic Group, where other organic farmers gather together to open up a small organic product shop near Baan Kaad fresh market.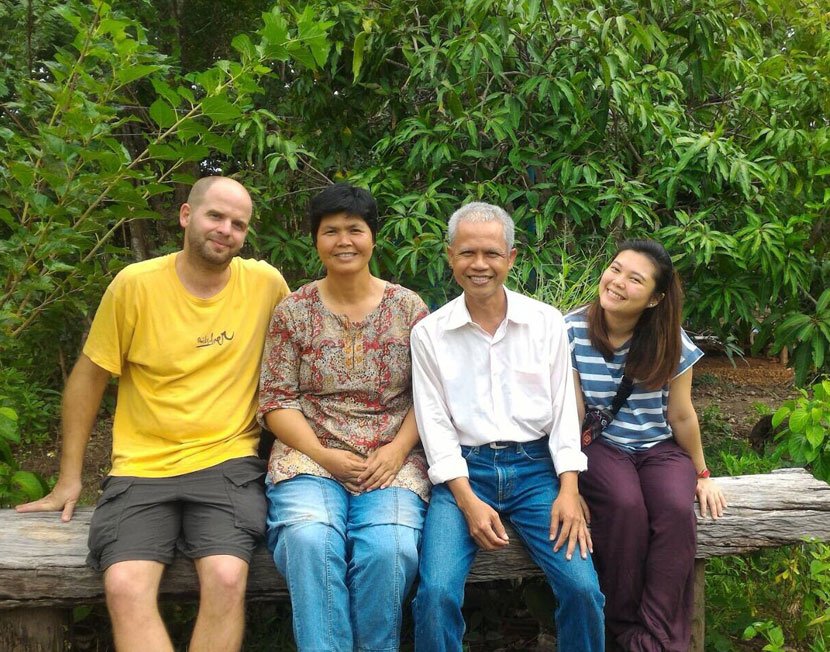 As a way to support sustainable and conscious living, Yoga Samaadhi gives a helping hand to our Mother by being and finding volunteer labor workings for her farm work. Mae Paew continues to be an important supporter and advisor of Yoga Samaadhi. She shares her love and knowledge to Yoga Samaadhi, as well as provides homemade fresh fruit juice and herbal drinks for our center in the months when we hold the yoga teacher trainings.

Upcoming dates for activities to be announced.

FIND OUR MORE ABOUT SAILOM NATURAL FARM:
https://www.facebook.com/sailomfarm.doilor/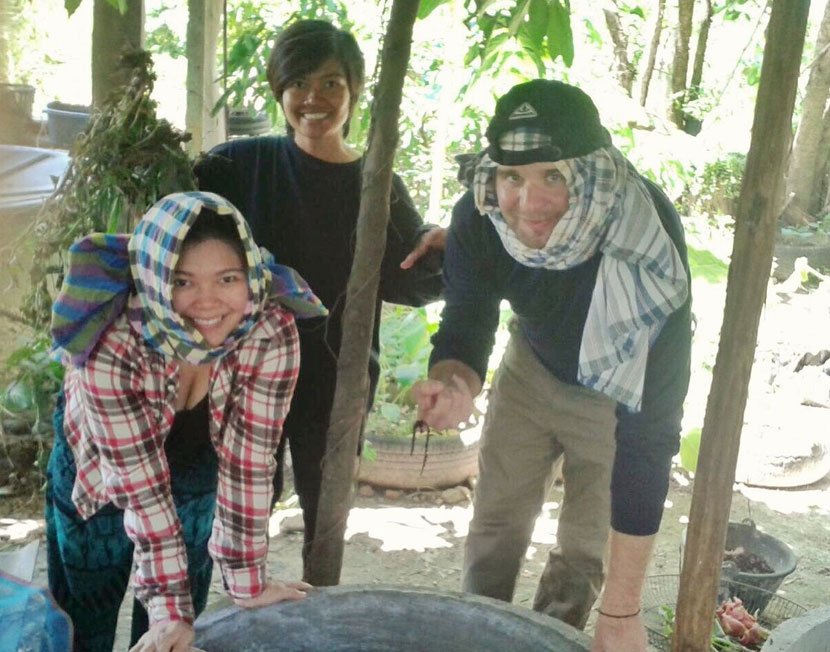 Volunteering Opportunities
We are open for those who would like to learn more about living a mindful life. Volunteering opportunity will be based on personal discussion, as well as on the season of the year and availability. At the moment, You have opportunity to

• Learn about Basic Thai Medicine Herbs
• Make Herbal tea
• Fresh chlorophyll juice
• Planting/harvesting organic plant & fruits
• Composting
• Feeding earthworms

This is a precious time to be a little free from electronics, to spend some quality and contemplative time with yourself and nature, to learn to enjoy the moments of peaceful silence (internal & external), to be present in the now and to let go of the sense of control over what should happen or how things should be.