Acharya Chandramani (Co-Founder & Lead Yoga Instructor)
Acharya Chandramani believes in the natural flow of life and trusts what it brings for each of us. He trusts that all things are lead and guided by a divine force and he does his best with what life brings each day. He starts his day with meditation for a centered and peaceful state of the mind to welcome the day and to bring presence and mindfulness to his actions throughout the day. Not only does he love to share his vast Vedic knowledge with his students, he also brings the ancient philosophy that he learnt since childhood into his daily life through constant contemplation and translating it into mindful speech, thoughts and actions.

Acharya Chandramani was born in a traditional spiritual family. From his early age, he was naturally inclined and interested in following the traditional spiritual practices of the Vedas. At 8 years of age, he became a serious practitioner of the yogic principles of Swetambara Jaina tradition. Later he was initiated into the Vedic Sanskrit tradition by Swami Vivekananda at the age of 10 in Prabhat Ashram, UP, India. Acharyaji was fully dedicated to the teachings and daily discipline of the traditional Sanskrit gurukulam from childhood to adulthood. Later in 2004, he was initiated by Swami Veda into a meditative lineage of yoga and meditation as passed down by Swami Rama of the Himalayas at Swami Rama Sadhaka Grama, Rishikesh India. In his pursuit of academic education, he acquired a bachelor and master degrees in Sanskrit Literature and PhD in a well-known Yoga & Vedanta scripture known as Yoga-Vashishtha from Uttarakhand Sanskrit University. Acharyaji also holds 500 E-RYT and RCYT & YACEP from Yoga Alliance USA.

Acharya Chandramani served as a fulltime traditional scholar and yoga guide at Swami Rama Sadhaka Grama, Rishikesh from 2004 until 2018. He has been guiding worldwide yoga students into the Vedic Sanskrit literature and its philosophy and holding yoga retreats, yoga teacher trainings and yoga seminars for more than 25 years. Apart from his teaching interests, he finds his passion for writing on practical philosophy of life and for sharing his personal experiences. He has authored several books including "Insights into Yoga Psychology", and "World Peace Prayers". He also has been the editor of several publications including "The Unadorned Thread of Yoga: The Yoga-sutra of Patanjali". As a lifetime dedicated practitioner, Acharyaji initiated into social welfare to serve humanity through his traditional knowledge and personal experiences. Currently, he is serving at a yoga and meditation centre as Founding Director of Yoga Vidya Mandiram Rishikesh, India and Chiang Mai, Thailand.

Expertise: Yoga Philosophy & Vedic Scriptures, Vedic and classical Sanskrit language, Meditation & Relaxation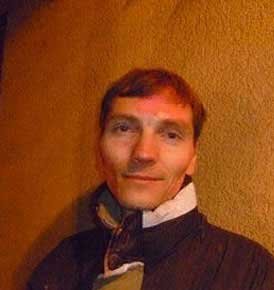 Filip Rucinski - Yoga & Vedanta Philosophy
Filip Rucinski (Philip, b. July 1976) - Sanskritist and philologist, co-funder of the Foundation Vivaswan (Dedicated to Culture and Science of India). He studied Advaita Vedanta at Sampurnanand Sanskrit University (Varanasi, India) and Indology at the University of Warsaw (Poland). His fields of interest and research include Abhinavagupta's philosophy and aesthetics, theory of language and cognition, yoga, Sanskrit poetry, literature and arts. He has been teaching Sanskrit for many years in Rishikesh, India (SRSG) and in Poland (University of Warsaw).

In addition to his passion in philology and Sanskrit, he is also licenced tour leader with recommendation from the Orion Tours (Biuro Turystyki Orion, Warsaw); he has planned and carried out several successful cultural tours in India.
Yogacharya Sandeep Pandey - Pranayama & Hatha-Yoga
Yogacharya Sandeep Pandey was born in a traditional Brahamin family and was sent to Gurukul at the age of 8. At the Gurukul he studied the Yajurveda and mastered all the 16 Samskaras along with Yogasana, Pranayama, Shat Kriyas etc. He participated in many National level Yoga championships in India and won prizes. However, his quest for knowing the inner self through yoga lead him to Swami Rama Sadhaka Grama where under the direct guidance of H.H. Swami Veda Bharati, he studied and practiced the deeper and subtler aspect of Raja Yoga.

He has been teaching Philosophy of Hatha-Yoga, different traditional authentic techniques of Meditation, Pranayama and Shat-Karma to various students across the globe at Swami Rama Sadhka Grama. In his academic education, Sandeepji holds a Master's Degree in Yoga and Indian Philosophy from Uttarakhand Sanskrit University, Haridwar. He is a guest teacher at the Banaras Hindu University and he teaches at the International Yoga festival.
Dr. Sumit Sharma - Yoga Anatomy & Physiology
Dr. Sumit is expert in the field of Physical Therapy and posture imbalance and sedentary life disorders. He did his Masters of Physical Therapy in Musculoskeletal Disorders in Orthopedic Branch and diploma in Sports Medicine from West Bengal. He is also a certified Pilate's trainer from Indian Academy of Fitness Training Mangalore. His simple and contemporary style of delivering deep and practical knowledge of Anatomy and Physiology endear him to his students. He has taught few hundred students from more than 35 countries and he mainly focus on the therapeutic aspects of yoga. How the different postural imbalance or spinal disorders can be corrected.

Since childhood he is leaving around the himlayas in Bali. He has a good knowledge of Ayurveda and good hands on pain relief techniques and also conducted different workshops on yoga functional anatomy, massage therapy, soft tissue release, myofascial release and pain relief techniques. He is a lead teacher in academy of manual medicine. At present He is working as a Head of Department at Nirmal Ashram Hospital Bali and Chief Physiotherapist at Shiva Cricket Academy Bali.

He did his Certificate in Manual Therapy from Capri Institute New Delhi under the guidance of Dr. Deepak Kumar the only Accredited Mulligan Therapy Teacher in INDIA. He has tremendous experience orthopedics surgeries rehabilitation program. He dealt more than 500 cases of orthopedic disorders and postural disorders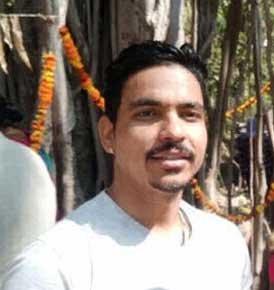 Prashant Jakhmola - Traditional Hatha & Ashtanga Vinyasa
Prashant Jakhmola was born in brahmin family in Rishikesh (place of yogis). He started his yoga journey at early age in Sivananda yoga school. Growing up in the yogic place Rishikesh helped him to digest this yogic knowledge. After practicing in Sivananda yoga tradition Prashant ji studied Iyengar yoga with one of the BKS Iyengar (Guru ji) disciple in Rishikesh. With this inspiring knowledge he was pulled towards yoga and went to Bihar School of Yoga (the first yoga university in India), where he did a yoga teacher training and yoga therapy course. After staying in the ashram he came back to Rishikesh to finish his academic study by graduation in biology and master degree in yoga science. "By combination of biology, yoga and my self-practice of asana I got understanding of alignment in asana which I share with my students." Prashant ji is teaching traditional Hatha Yoga, its philosophy and holistic approach, which covers not only asana, but also breathing techniques and meditation part. He has also traveled with his special traditional yoga programs and 200hr, 300hr, 500hr Yoga Teacher Training courses to different countries such as Nepal, Russia, Indonesia and many places of India.
Yogacharya Lalit - Yoga TTC Manager
Yogacharya Lalitji is a qualified experienced Hatha-Yoga and Pranayama instructor at Yoga Vidya Mandiram. He was born in the spiritual family in the city Yamuna Nagar, Haryana. He began his yoga journey in the lap of the Himalayan yogi Swami Veda Bharatiji who initiated him into the path of Yoga and Meditation. In his academic education, he holds his E-RYT 200 and 500 RYT from Yoga Alliance, USA.

He brings sincere love for students in his classes he holds. He sees yoga a way of inspiring lives and a meaning of discovering one's self. He keeps looking for new opportunities to enhance his knowledge. Presently he is a full-time member and serving as a TTC Manager at Yoga Vidya Mandiram, Rishikesh, India.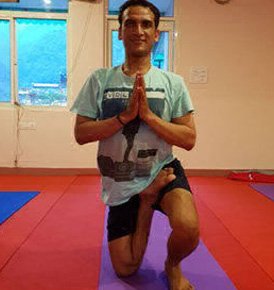 Ravinder Singh Padiyar - Ashtanga Vinyasa & Alignment
Acharya Ravinder Singh Padiyar is a highly qualified and experienced instructor of Astanga...Vinyasa He is regarded as one of the very inspiring Vinyasa teacher in Rishikesh He holds his academic education from different prestigious yoga institutes and Universities in India including his Astanga Vinyasa education from Mysore (Karnataka), and MA in yoga from Jaina Vishva Bharati, Rajasthan. He is also specialized in teaching physical, breathing and mental training techniques to students of different sex and age from diverse cultural backgrounds. He utilizes strong skills in communication to establish individual needs and to prepare and deliver appropriate training and therapy plans accordingly. He also took 1st place in the state Yoga Championship in Nov 2009, hosted by the Indian Yoga Federation.
Yoga Samaadhi Upcoming Events Sustainability Activity | Outreach Program | Yoga Teacher Training (Chiang Mai, Thailand)
Sustainability Activity
Find spirituality in sustainability, living in harmony with nature and adopting mindfulness… 
More Details
Community Outreach Programs
Find out more about hill tribes, their ways of life and how we can take part in their progress…
More Details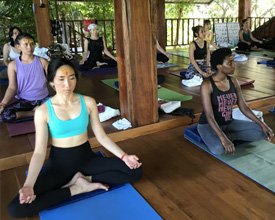 Yoga TTC in Thailand
Learn about yoga teacher training and how it guides you to a harmonious lifestyle…
More Details
Read Our Blog
Read our articles on different topics of yoga, sustainability and community updates…
More Details